Thoughts
drift

, emotions are

lifted

...

Casa Tres Soles is a luxurious vacation rental located in Punta de Mita, Mexico.
Nestled in a secluded area, this stunning property offers stunning views of the Pacific Ocean and the surrounding natural beauty. The villa itself is elegantly decorated with a blend of traditional Mexican and modern design elements, creating a truly unique and inviting atmosphere.
With its ample outdoor space, private pool, and outdoor living areas, Casa Tres Soles is the perfect place to relax and unwind after a day of exploring all that Punta de Mita has to offer. Whether you are looking for a romantic getaway or a fun family vacation, Casa Tres Soles is sure to exceed your expectations.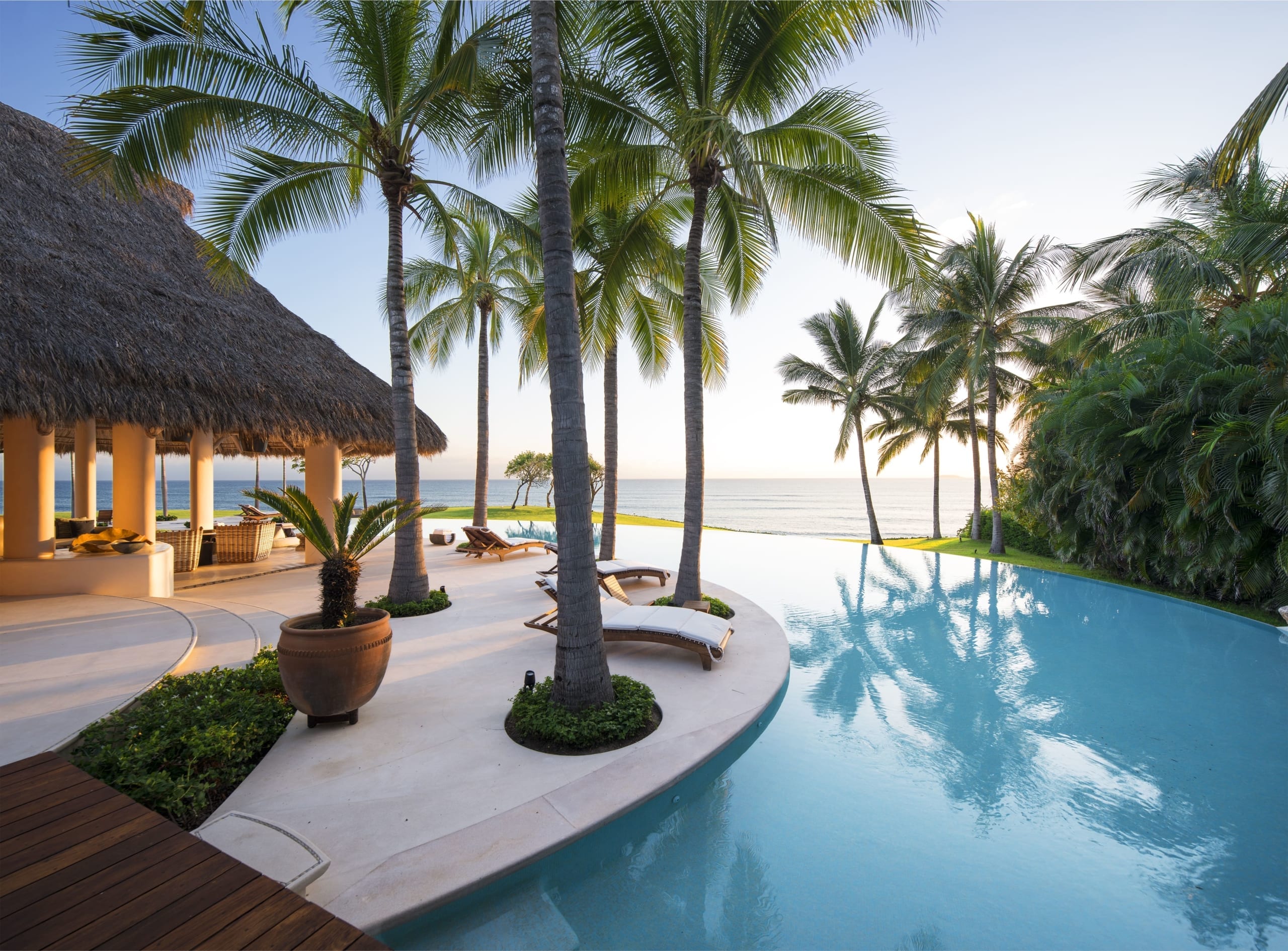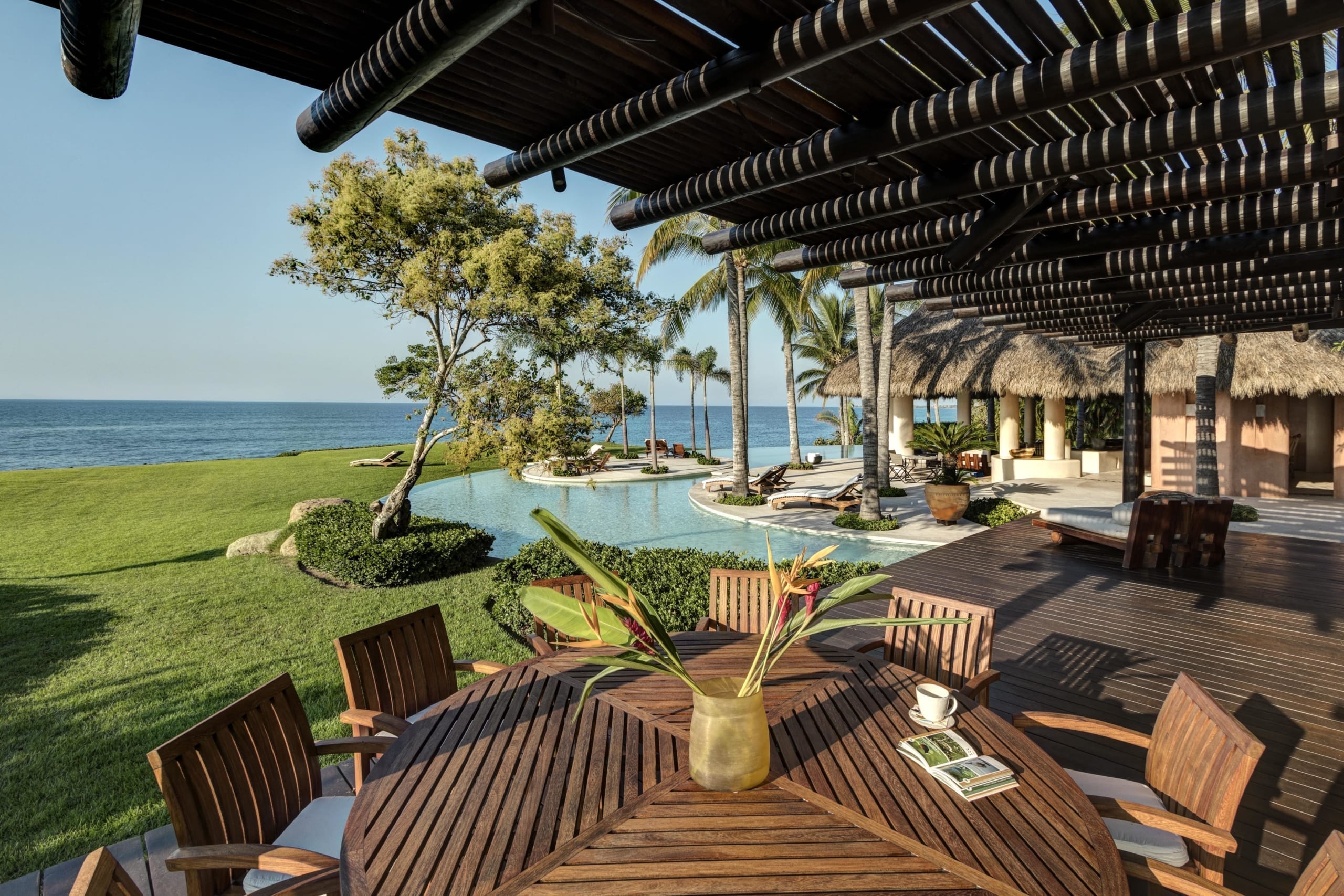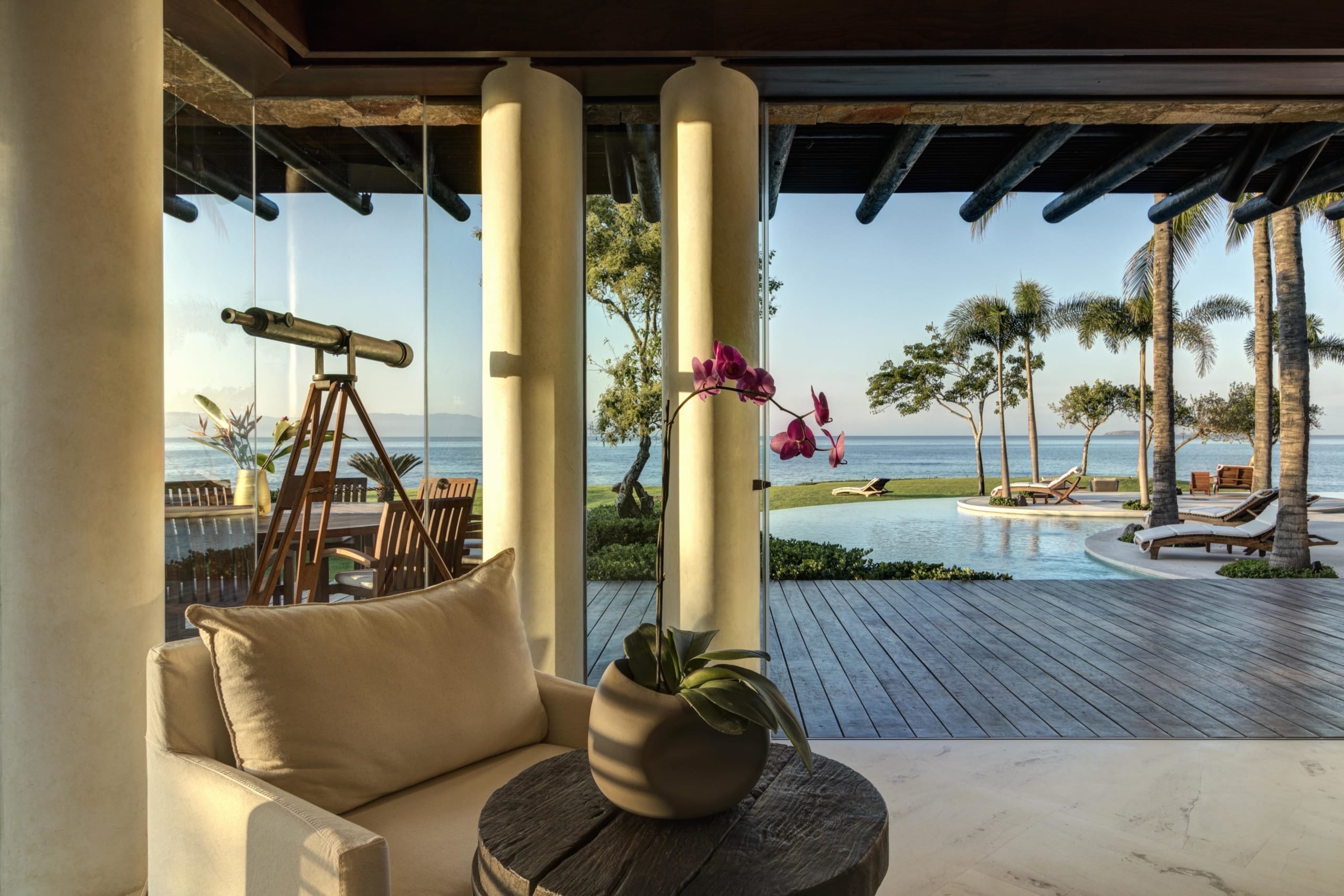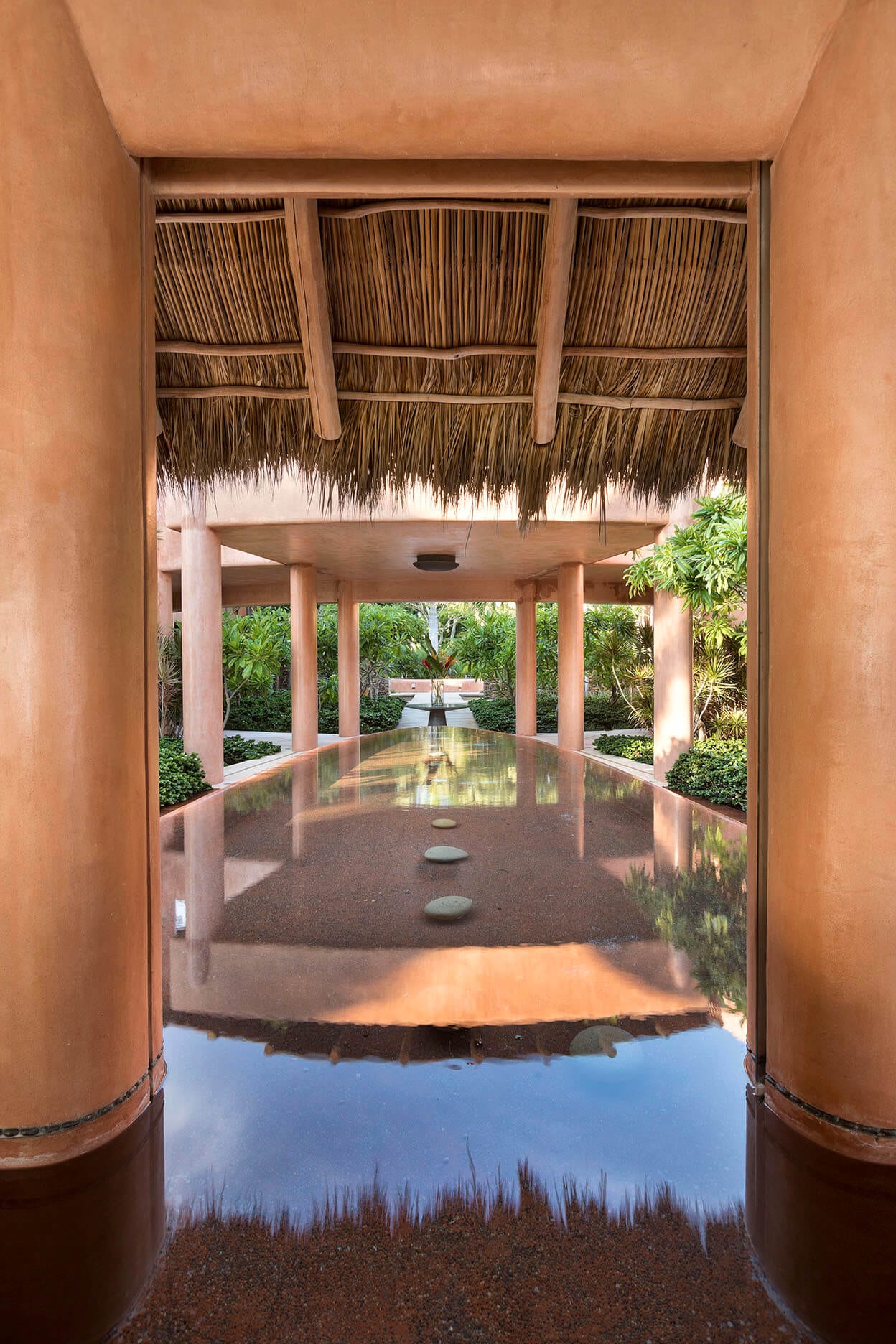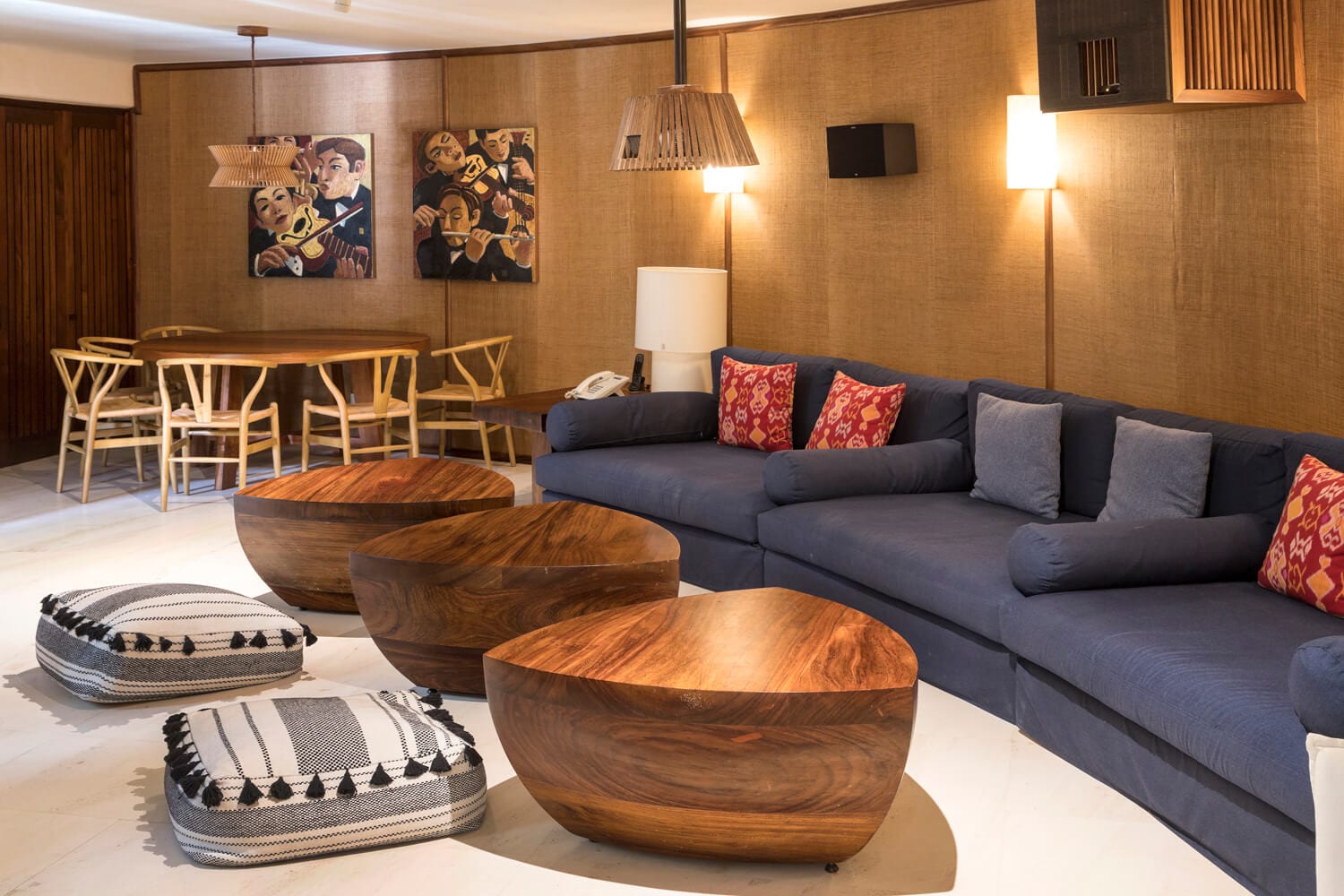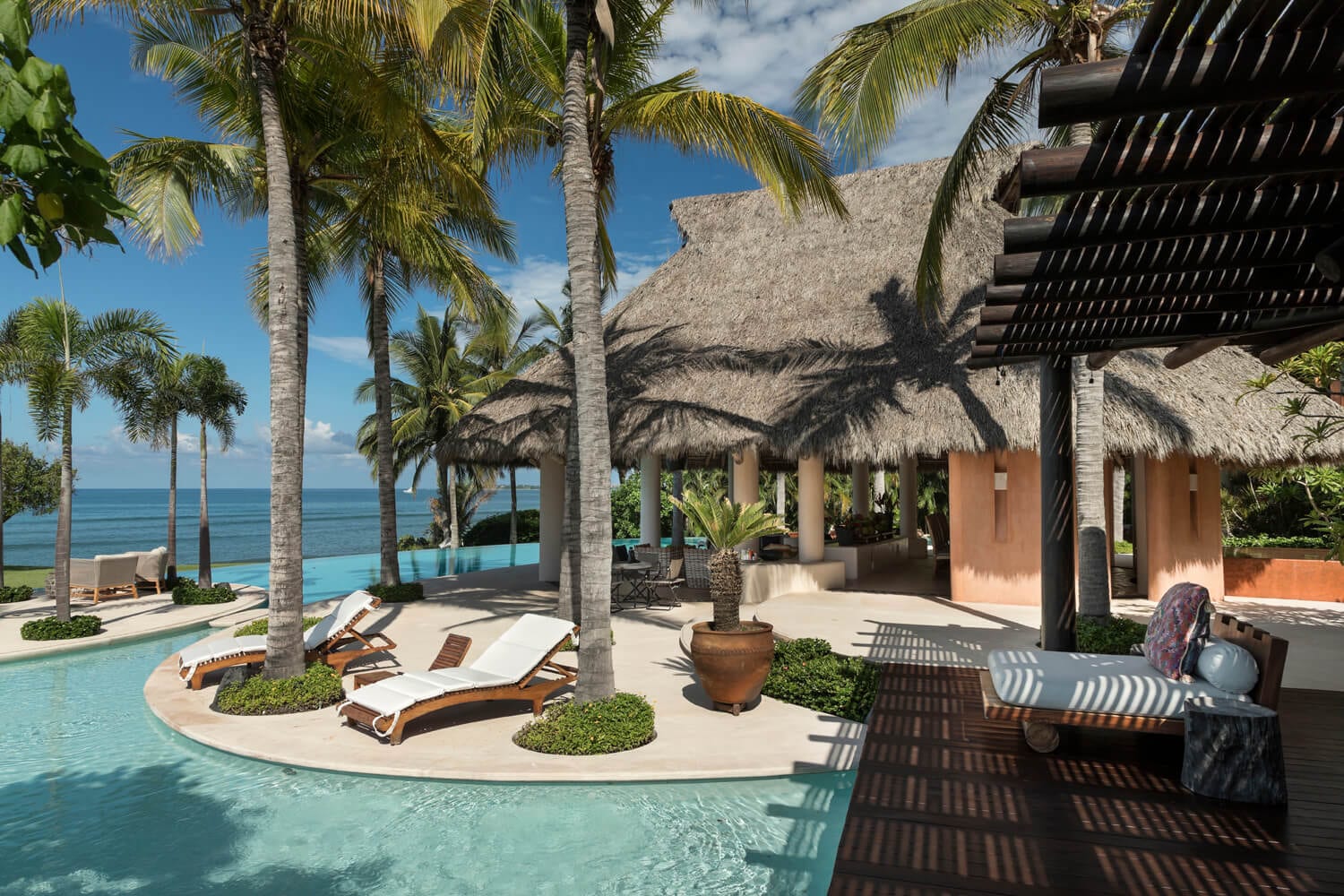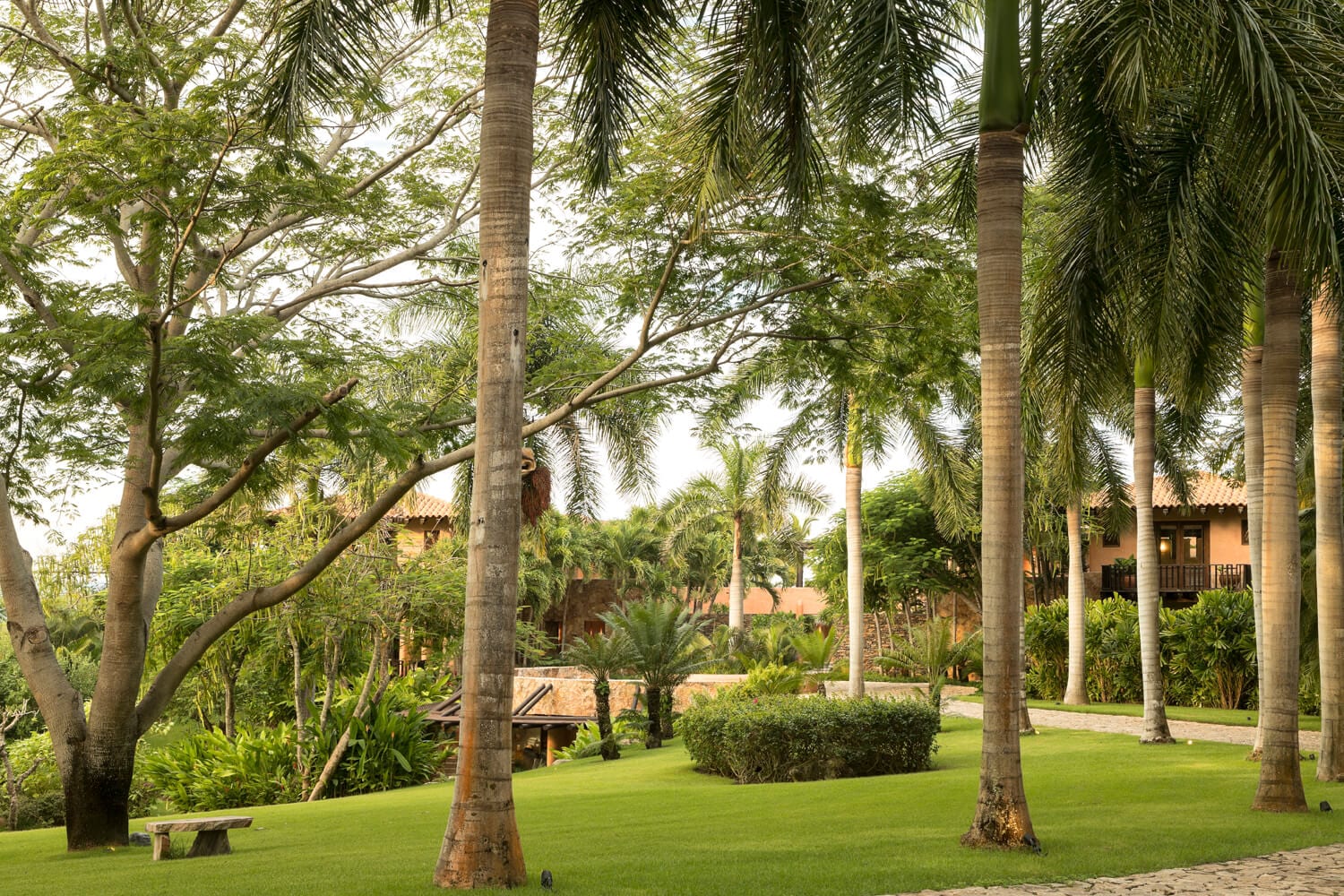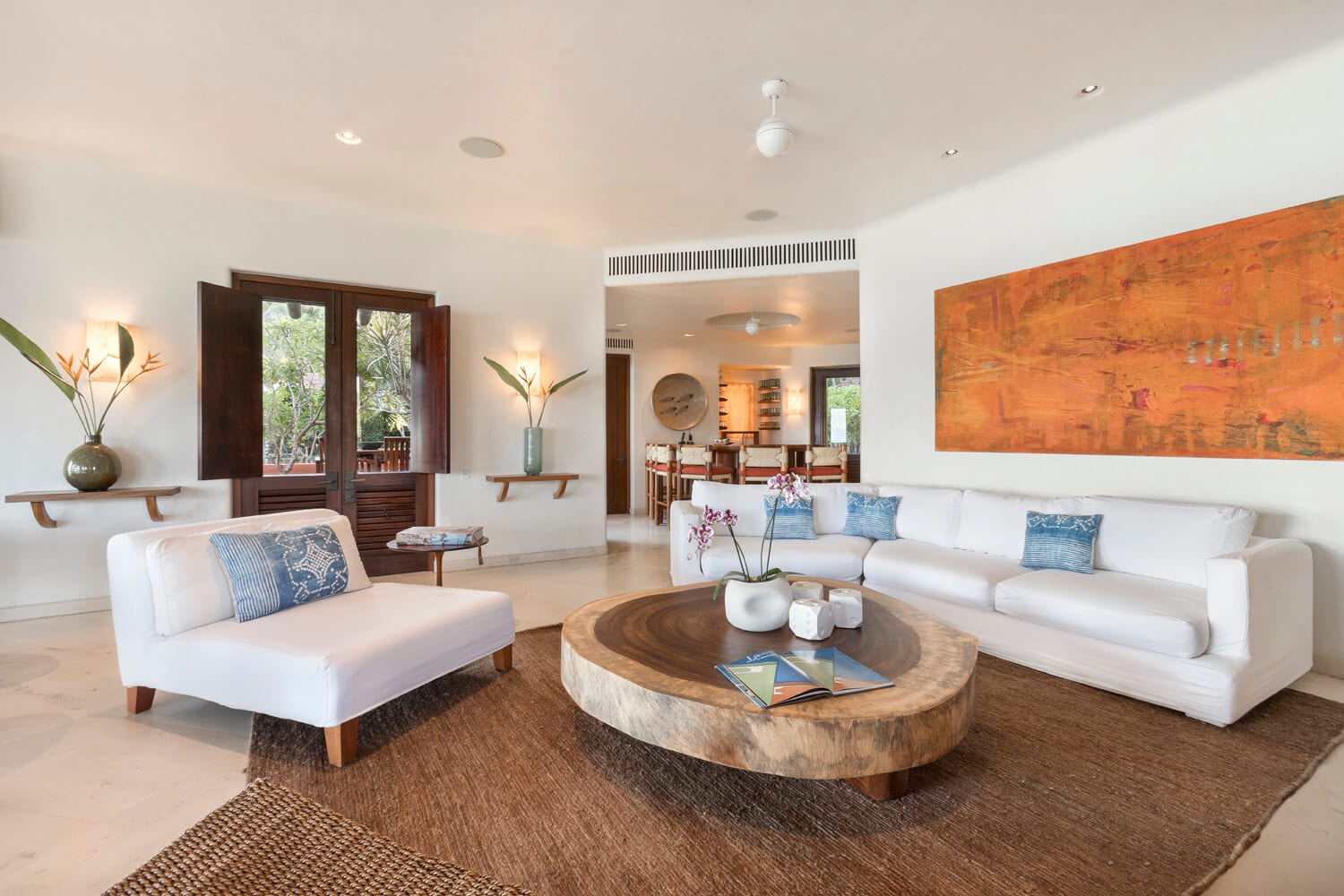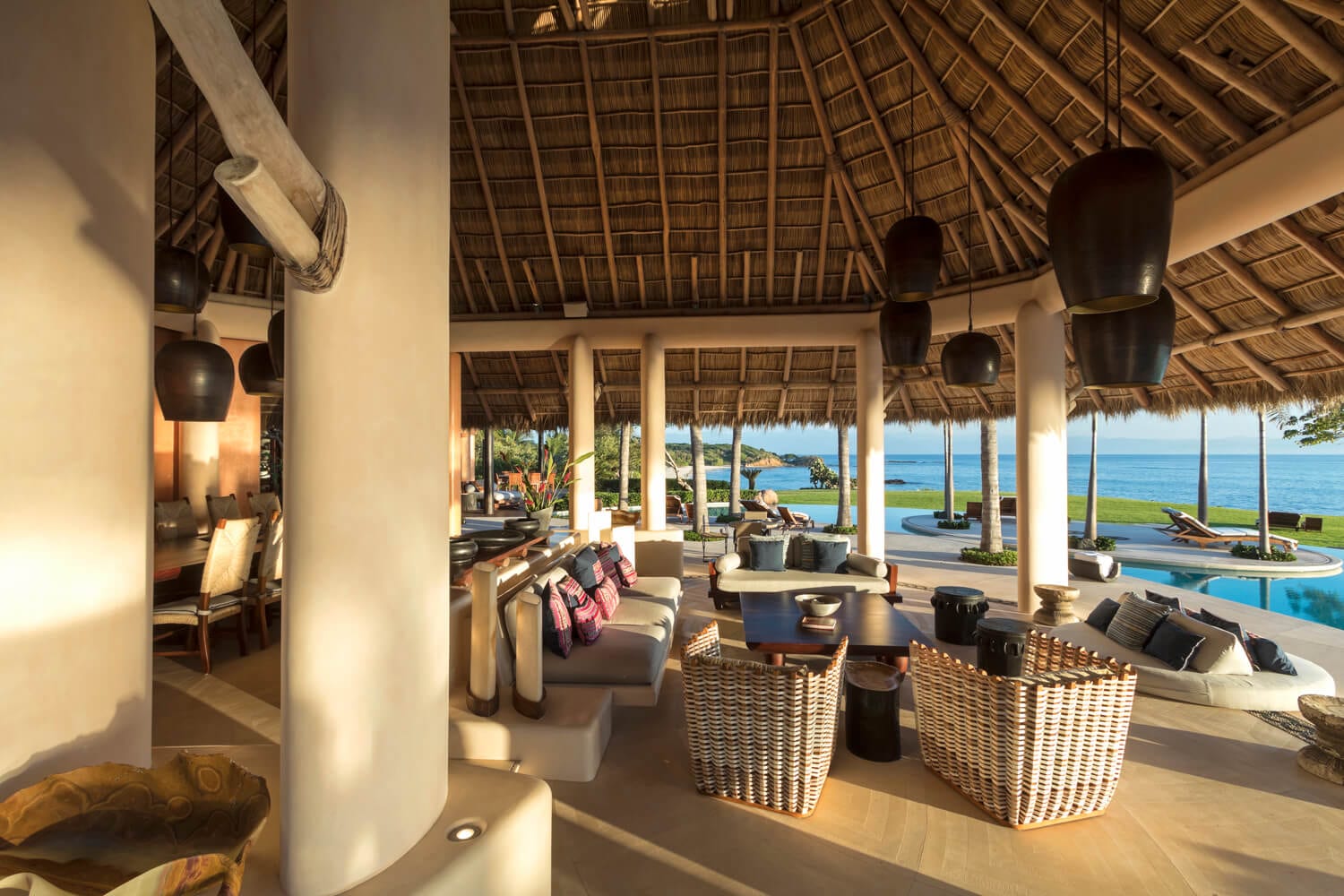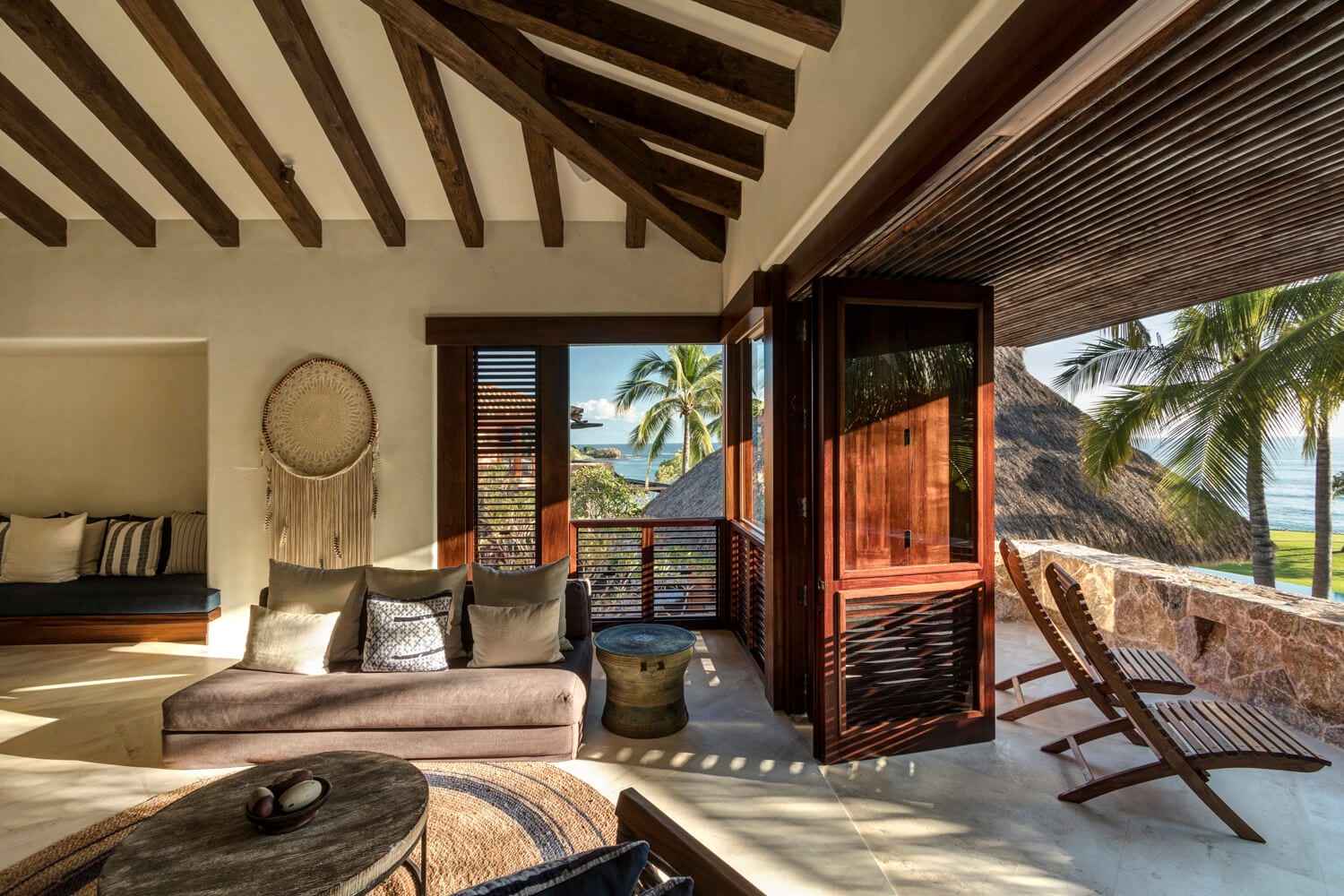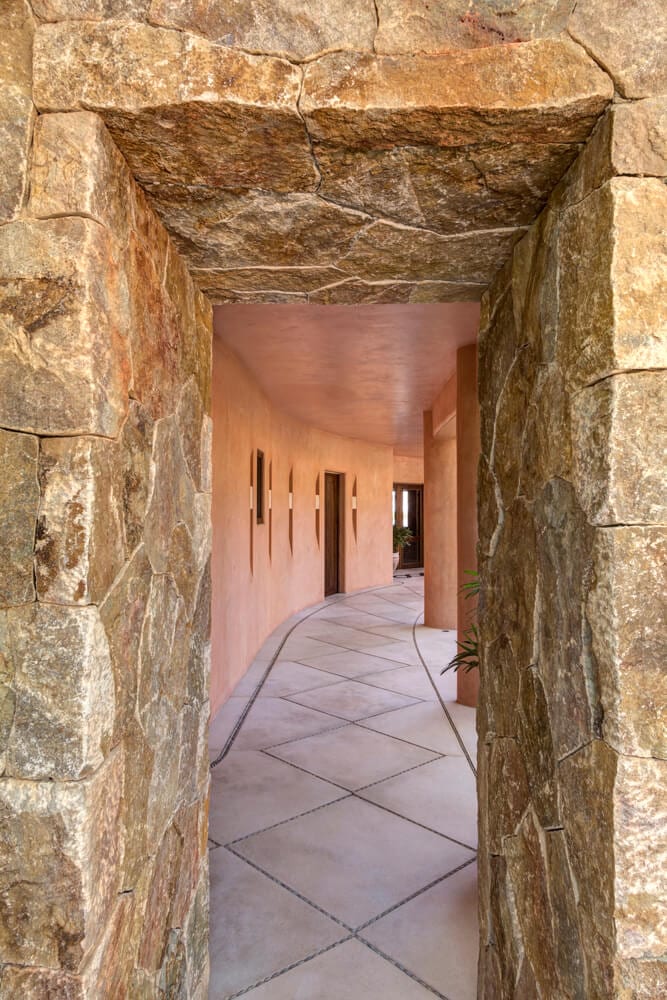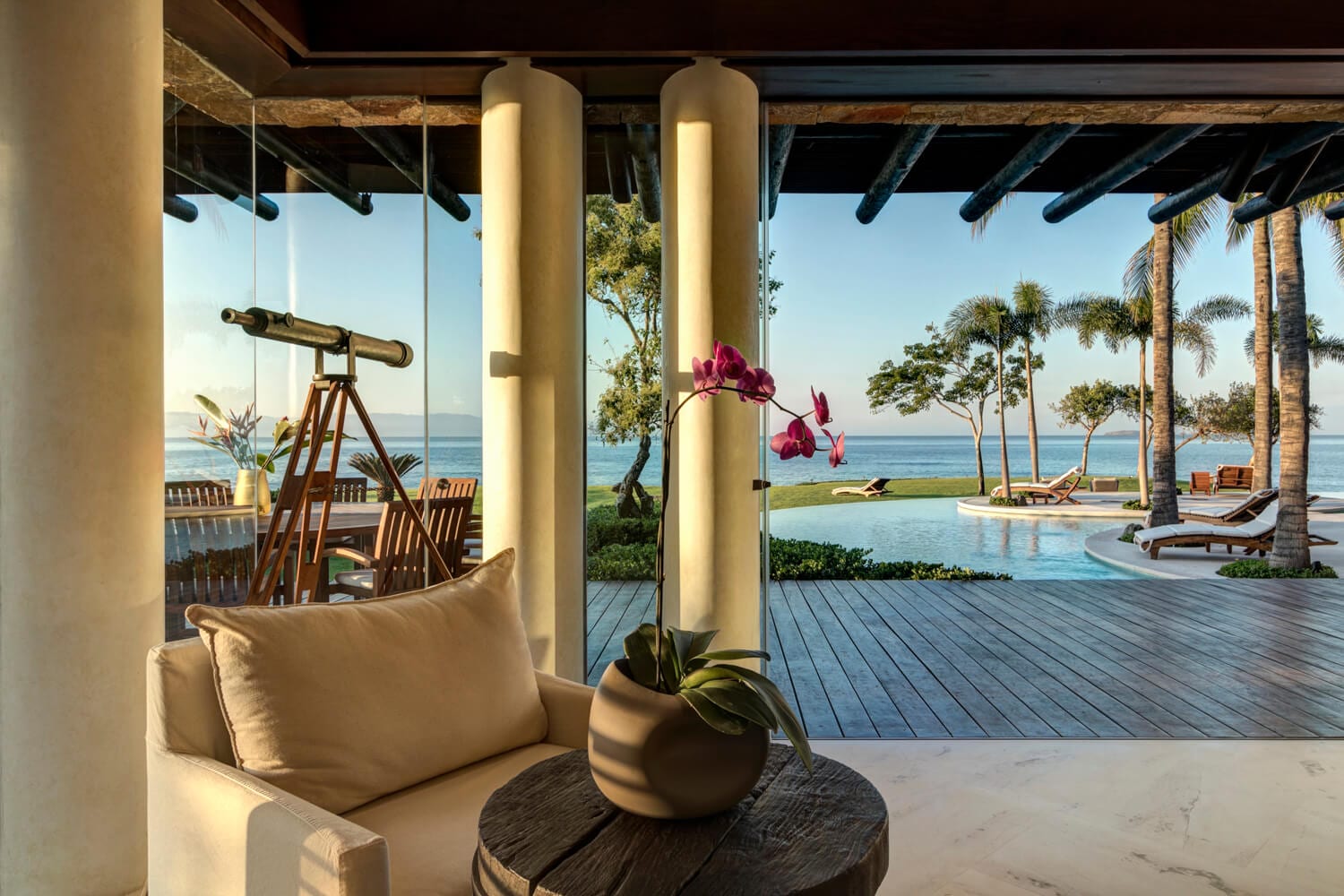 warm coastal breezes and stunning
sunsets

Seeking tranquility or celebration? Invite friends and family to connect in a home designed with complete leisure in mind.
The nine bedroom, 18,000 square foot estate has been exceptionally built and artistically designed by Juan Collignon Hoff and Manolo Mestre, marked as Mexico's most notable architects. Their devoted style showcases the sprightly nature of Mexico's culture in an ethnic yet reserved approach.
Graphic and vibrant textiles adorn the furniture and walls. Huanacaxtle wood predominates in large furnishings and smaller details. Magnificent windows and oversized sliding glass doors open the home to the exceptionally manicured landscape, adding to the overall design and essence of the interior space.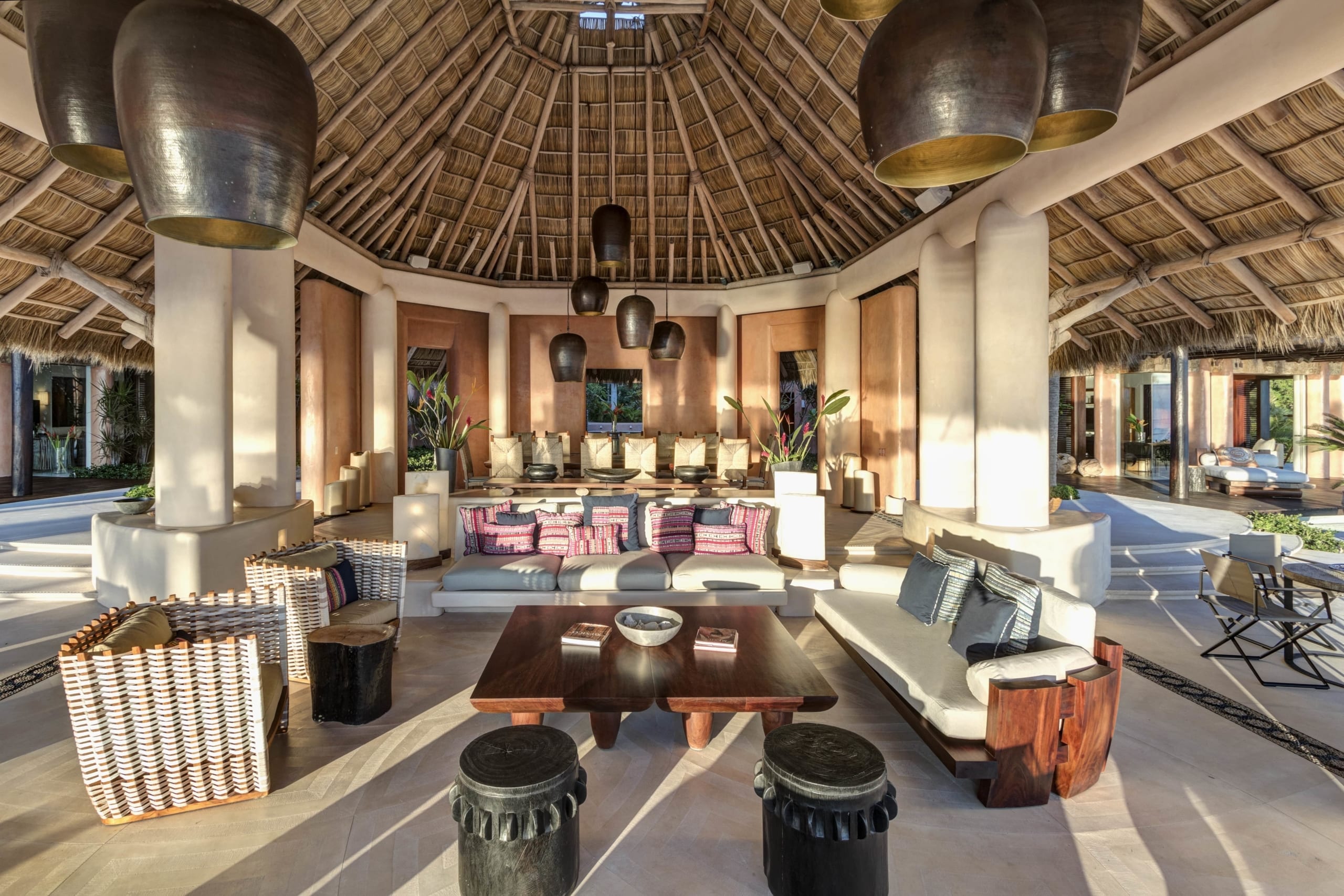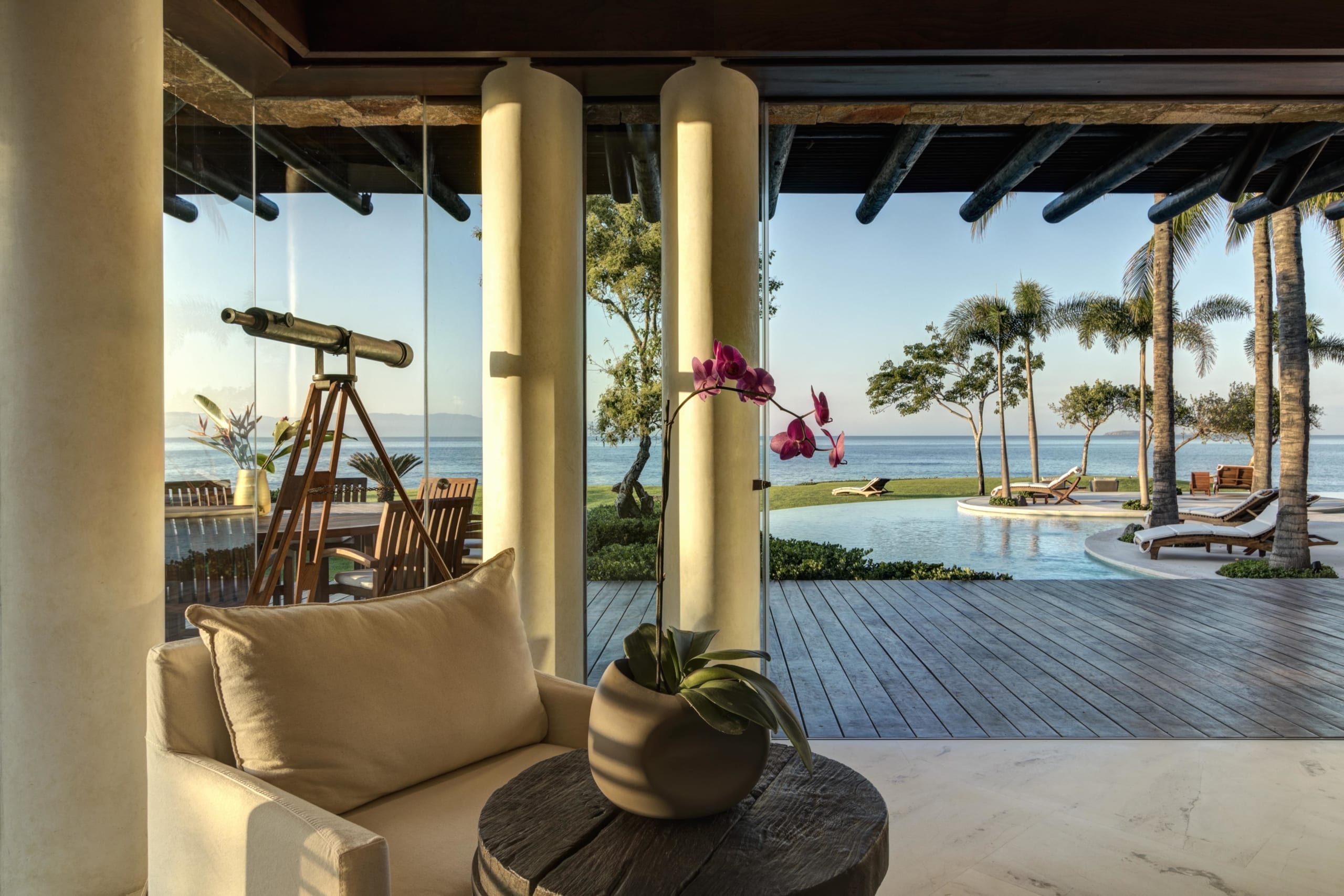 a
fluidity

of living space brings the

outdoors

, in…
Seek refuge from the sun in undeniable comfort
The wide-open floor plan of Casa Tres Soles provides luxurious living. 20,000 square feet of tropical scenery and the playful grounds of the pool are invited into the living/dining areas of the traditional interior residence. Become immersed in the immense lounging and dining space under the villas's open-air palapa.
Private terraces open to social areas of the home on the ground level. The sala connects with a large outdoor dining table overlooking the Bay. Private guest quarters lie just within reach of a tranquil courtyard. Under the cool shade of the Palapa, fall into deep, plush couches. Be cooled by the Bay of Banderas' soothing breeze. Enjoy some après-pool time lounging under the Palapa… accompanied by homemade tortillas and guacamole, freshly mixed ceviche, fragrant fruits and craft cocktails.
And, for dinner, expect the best! An experienced and attentive staff has been selectively gathered and trained; their effort and customs are built on tradition and ingenuity. The eighteen-seat table is flanked by giant pillar candles and allows for unobstructed sunsets. The food, impeccable. It stimulates your senses. The freshness and quality of the food – refreshing. And, the signature cocktails – divine.
Casa Tres Soles full-time staff includes:
House Manager, Assistant House Manager
Head Chef, Sous Chef, Cooks, Kitchen Stewards
Head Butler, Butlers, Mixologist
Full-service Concierge
Housekeepers, Laundress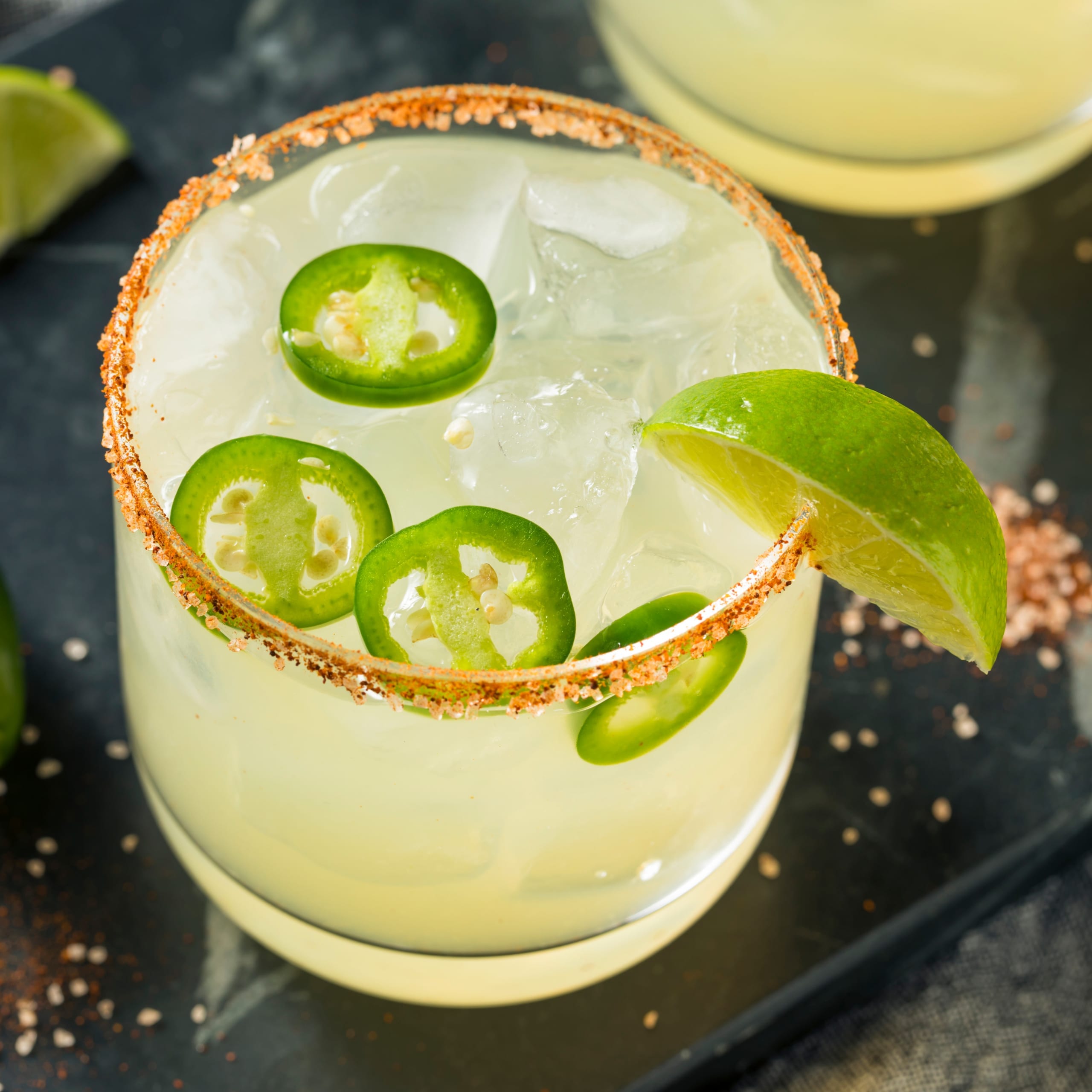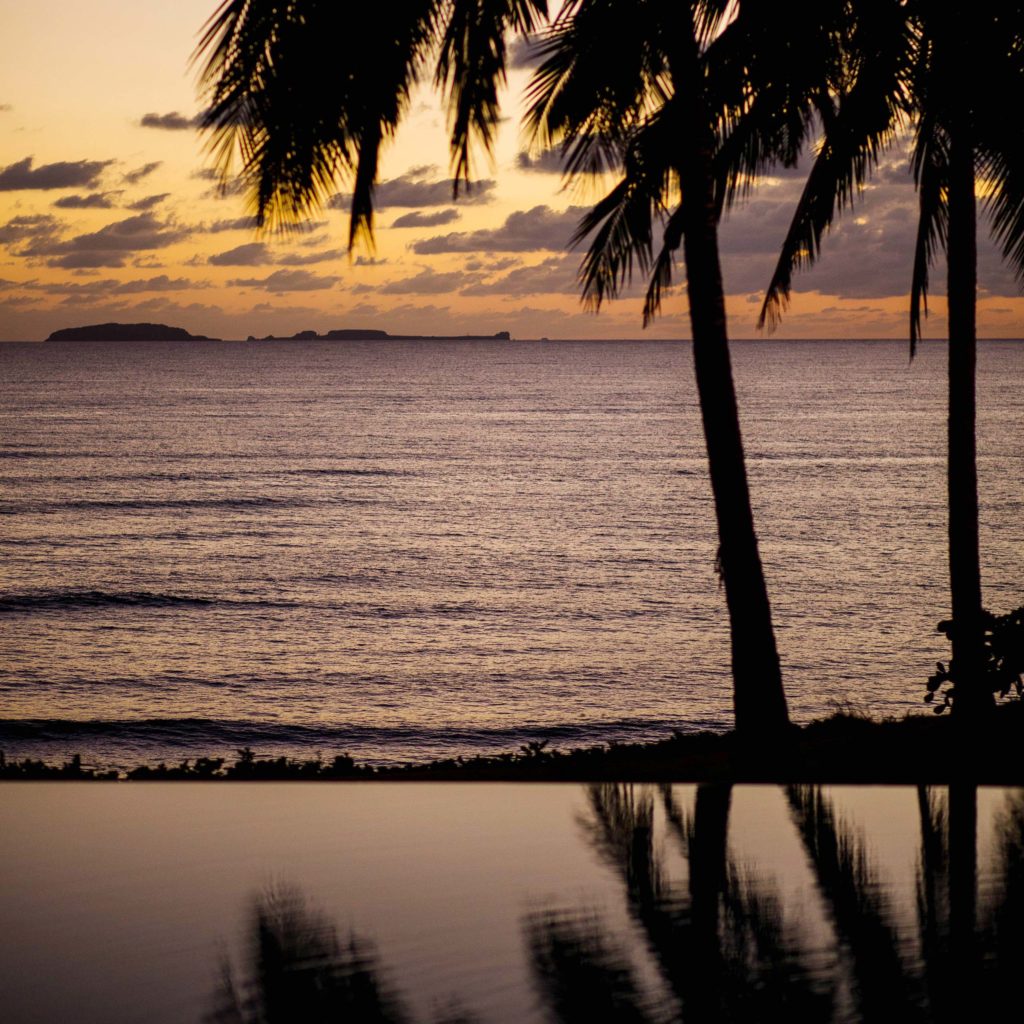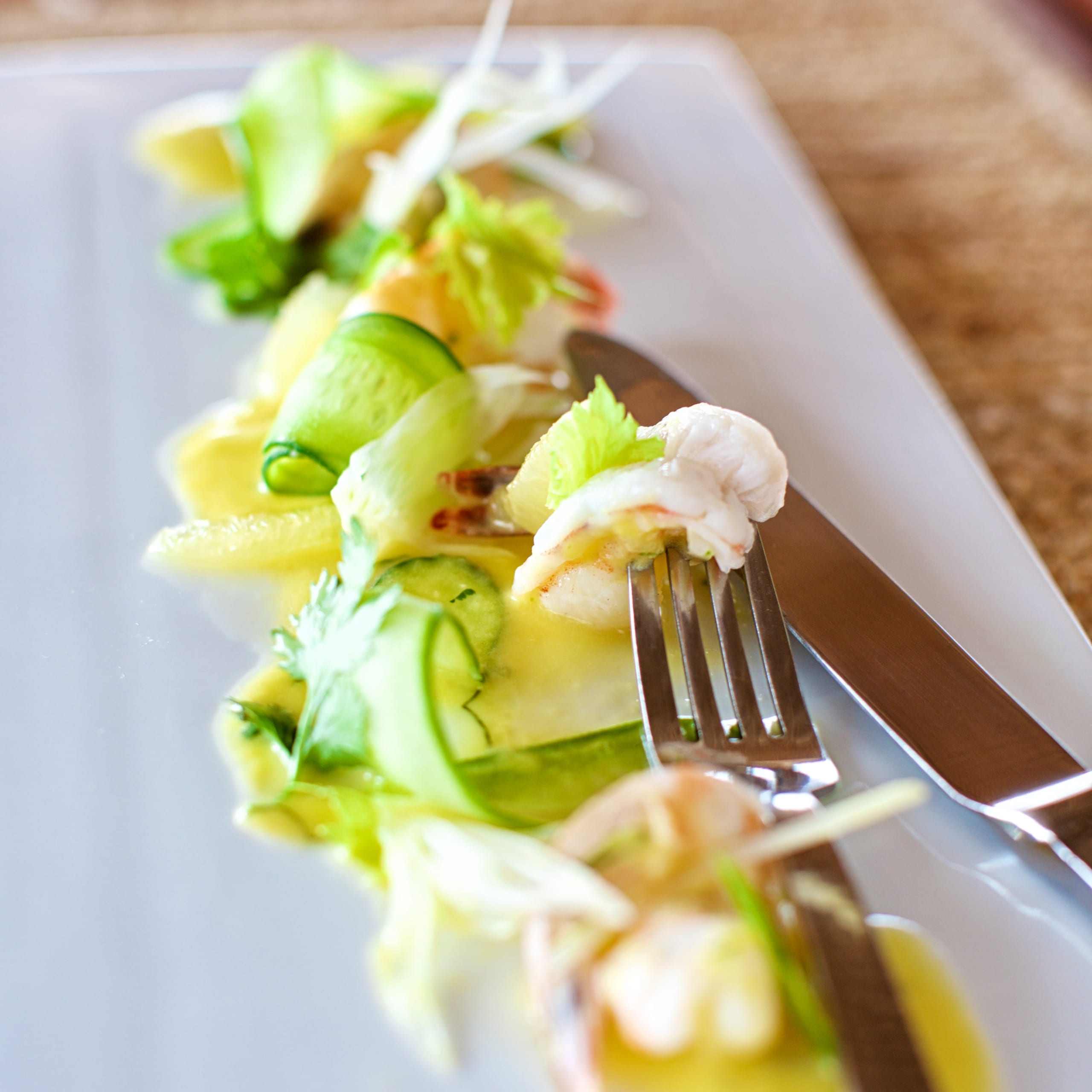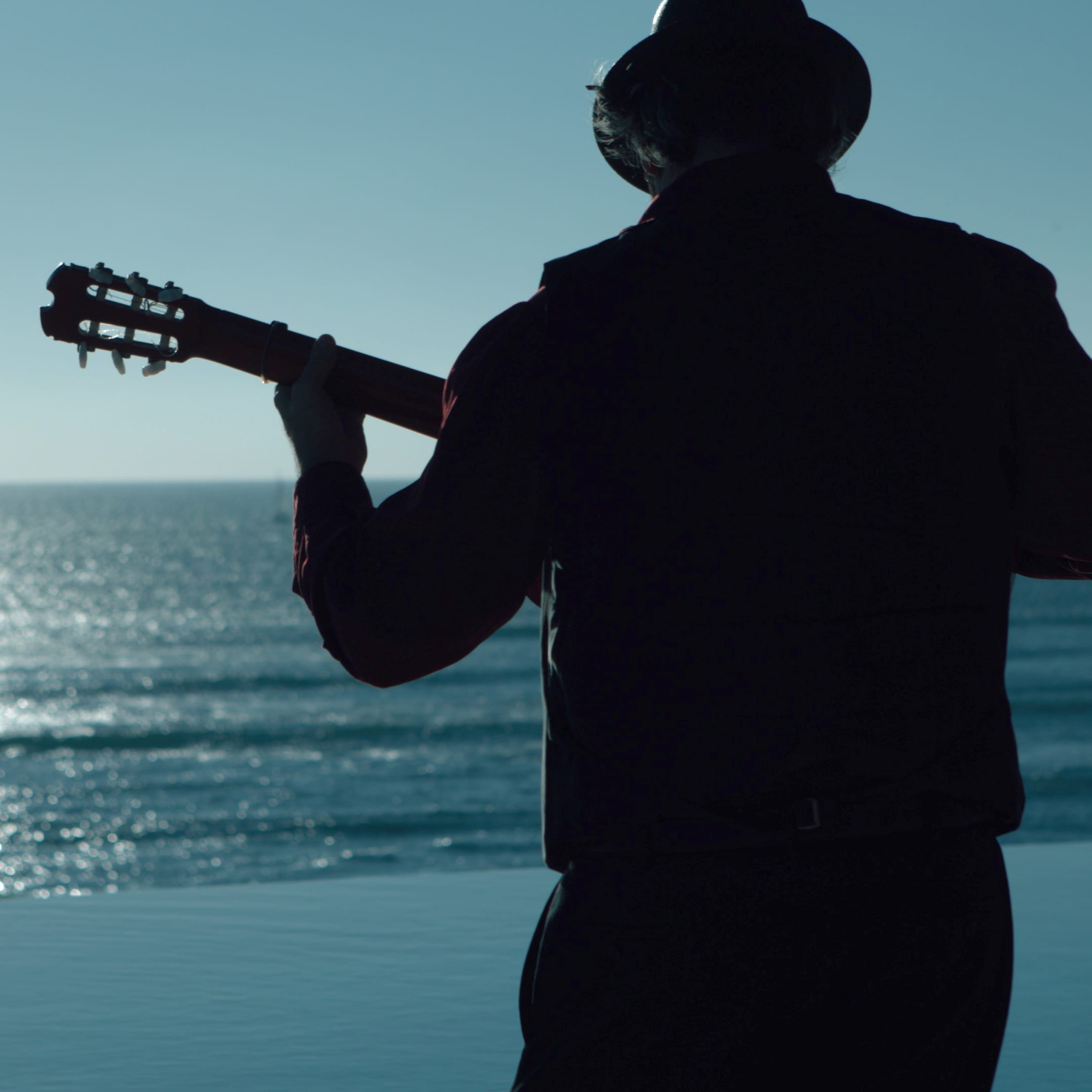 Seven beautifully appointed bedroom suites, plus two casita bedrooms, and twelve luxurious bathrooms accommodate up to twenty guests, including children
Morning coffee is a ritual here.
Modern design elements meet traditional, Mexican details in this main level bedroom and living area. The plush and spacious king suite is steps away from the infinity pool. The en suite bath includes a handcrafted bathing tub and exudes ethereal beauty. A private outside shower, encased by palms, adds a native element to the contemporary interior.
Have breakfast delivered and enjoy a slow start to the day.
Magnificent and dreamy Mexican handcrafts accent the nature-inspired decor of the king bedroom master suites. Immense, wrap-around windows allow for expansive views from the upper level chambers. Spacious soaking tubs enjoy windows with ocean views.
Unwind with a good book on the terrace.
Playful artwork and textiles complement the modern furnishings of the main level, double queen suites (2) and upper level king suites (2). Marvel in beautifully constructed, vaulted ceilings. Enjoy telescopic views of the outdoors and soak in handcrafted bathing tubs. Private, garden-view terraces allow for moments of solitude.
*The double queen suites include one full-sized day bed, ideal for families traveling with children.
Complete seclusion...guaranteed.
Independent bedroom suites are ideal for guests seeking independence from the main villa. The main level queen and king suites are also perfect for personal staff.